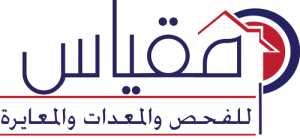 Our company is equipped with the most advanced inspection tools & machinery along with certified qualified engineers who have a long experience and work history through all Iraq region and cities.
We also specialize in providing any engineering products needed for your site inspections, our service and delivery expands through out all Iraq cities.
We're dedicated to provide the very best qualified engineers and the most advanced engineering and inspection tools .
"MIQIAS Company is committed for delivering quality engineering services with promised amenities, in time possession, which meet and exceeds the needs & expectation of our customers.
We promise our valued customer's commitment to excellence in each activity by each employee in the organization by adopting innovative and best in class engineering and management practices with continual improvement in business and quality management system as a part of our efforts for enhancement in customer satisfaction while assuring high quality."
WE ARE COMMITTED TO:
Develop, comply and continuously improve our ISO 9001: 2015 Quality Management System.
To be highly reputable & leading company and to provide time, cost effective engineering products and services that meet customer expectation.
To serve our customers with quality services through continues improvements of our Quality Management System by nurturing good working culture in our organization.
Lifting Equipment Inspection
Chemical Composition Test(PMI)
Non-Destructive Testing (NDT)
Post Weld Heat Treatment (PWHT)